This picture book for children and adults of nearly any age shares a story about life, love and friendship, our environment, the passage of time, and most importantly, facing the death of a loved one.
"As a mom, I really love books that help kids learn to understand their feelings and emotions. This sweet book about two best friends really touched our hearts, and I'm sure it will resonate with any family dealing with loss or change."
—Rachel Bilson
Actress, star of Hart of Dixie and The O.C.
"With playfulness and warmth, Daryl McCullough weaves a story of love, loss, and everlasting spiritual connection. The compassionate story and inspiring illustrations help provide both comfort and an understanding of death to a grieving child, or for that matter, to anyone who may be searching for meaning during a time of loss."
—Linda Palius
MS, Licensed Marriage and Family Therapist
"We lost a cherished pet last year and this comforting book really helped our family cope.  Bravo to the story and beautiful art.  We see our beloved Jip in the house, on the trails, in the clouds quite often now, and it makes us smile."
—Ed Harris, Award-winning actor of screen and stage
"This gentle story of Folie and her world of sweetness taught me what I wished I learnt in school, and I'm not talking about condensation. Daryl McCullough's tender words overflowed my heart with feelings of love and hope and warmth. It gifted me a new perspective on soulmates, kindness, our universe, our earth, and a sort of radical acceptance of the cycle of life and death. It was a comforting, beautiful journey for all ages. I will read this to my future children."
—Charlotte Lawrence, Musician and artist
---
Fun learning and family project!
Buy and plant your very own Folie coast live oak tree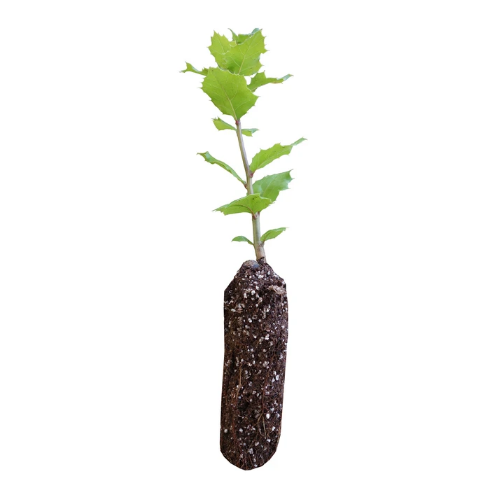 If you'd like to plant your own California Coast Live Oak tree (Quercus agrifolia) like Folie, you can order a young seedling (or choose one of many
other seedling varieties and/or dozens of tree growing kits). All this and more are available to order at this link Shop For Your Own Seedling.
Note: You'll be taken directly to the California-based Jonsteen Company's website www.SequoiaTrees.com where you can shop and place your own
order directly.
Jonsteen Company is not affiliated with Archway Publishing or this author.
---
---
Other Books By Author